Outsourcing tasks offshore can be a bit challenging. But, if you learn to maximize your available resources, it can be very advantageous for you. On this article, we listed down 30 effective tools for managing your outsourcing business offshore so you'll end up in a win-win situation when it comes to your outsourcing activities. Our company, FreeMyCloud.com.au is Australia's leading bookkeeping and accounting offshoring company. We use many of these tools and encourage you to try them in your business.
Project Management Tools
 1. Asana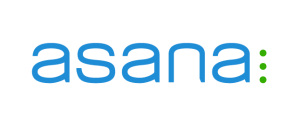 Asana is a project management software that will help you manage your team and stay organized. All you have to do is to assign a workspace to your team where your members can attach files, make comments, add tags or write some notes. 
2. Basecamp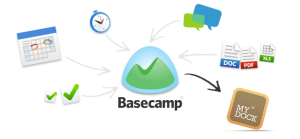 Basecamp is one of the pioneers when it comes to project management software. This application was first developed in 2004 and have received great reviews from its users. Aside from the usual tools for easier facilitation of your projects, Basecamp also has its own messaging system where you can communicate with your freelancers and stay updated with the progress of their work.
 3. Freedcamp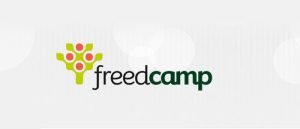 Freedcamp is often cited as the next best thing to Basecamp because unlike Basecamp, it is offered free for everyone. This software allows you to organize your projects, assign and schedule tasks to your team members as well as set certain milestones for every task they have completed. 
4. ProjectPier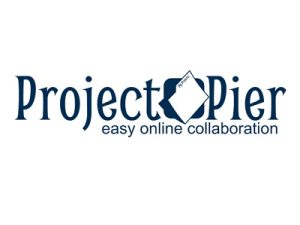 If you want to spare your self from paying monthly membership dues, then another free application that you can try is ProjectPier. ProjectPier is very easy to use and install. Plus, it also supports unlimited projects and users. So, you could always get work done on time. 
5. Active Collab


Active Collab is an application that aids you in managing your time and collaborating with your team effectively. It features a shared page which allows your team members to edit the work of their teammates and communicate with each other all throughout the project through its "@mentions" function. 
Scheduling and File Management Tools
6. Google Calendar


Google calendar is one of the most widely used calendar app that lets you schedule your activities and stay organized at all times. It also features a shared calendar that can be accessed by your group members from time to time. So, they will stay updated regarding your schedule as well. 
7. Cal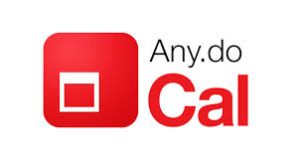 Cal is an android application developed by the creators of Any.DO, an app that was first introduced in IOS earlier. Cal offers a visually pleasing interface and graphics to its users which makes it a perfect tool for tracking your to-do activities and following your agenda for the day. 
8. Google Docs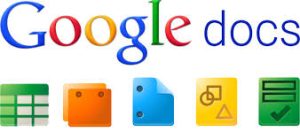 Google Docs is one of the well-loved cloud based applications in the world because it is widely accessible and easy to use. This app usually serves as a back-up storage for many. In outsourcing, however, it is not just a mere storage space. It is a productivity tool that helps both outsourcing bosses and freelancers to keep a record of the accomplishments for a certain project. 
9. Evernote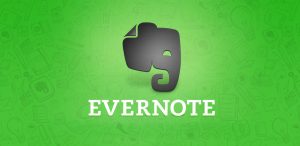 Have something in mind? An idea perhaps? Write it down on your Evernote app. Evernote is your fantastic notebook that  keeps not only a record of texts but also your voice recordings, URLs, images and the like. So, you could access them later on. 
10. Pocket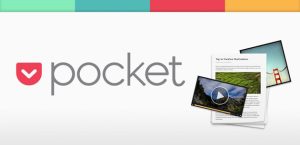 Pocket is another file management tool that enables you to save links of articles in the internet to your reading list so you could get back to them later on. This app is perfect for someone who loves reading and researching things on the web. 
Email Management Tools
 11. MailChimp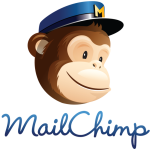 MailChimp is an ideal email management tool for online sellers and marketers. This app allows you to send automated emails to your potential customers with links to your e-commerce sites such as shopify and salesforce.com. 
12. SaneBox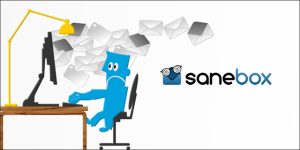 An inbox with tons of emails coming from people you don't even know can make you go insane. Good thing, Sanebox is there to sort out those trivial mails for you. These mails go to the "@SaneLater" folder which you can review later on and see if those mails are indeed unimportant. 
13. Unroll.me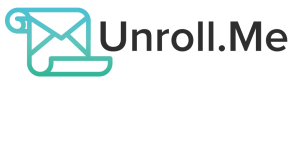 Tired of those newsletters appearing on your inbox almost everyday? Then unroll.me might be the solution for your stress. Unroll.me is an email management application that aids you in decluttering your inbox and compiling newsletters accordingly into various email bundles for easy access later on. 
14. Hiver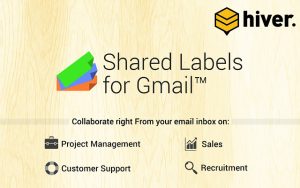 If you want to maximize the potential of your gmail account, use Hiver. Hiver is an interesting tool that will help you in delegating tasks to your group members. You may also add some notes or comments to some of your mails for easy viewing of your team.
15. MPZMail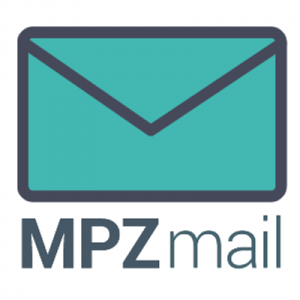 MPZMail is another fantastic tool that allows you to send out beautiful emails to your target audience and draw their attention towards your products. Aside from this, you may also create email campaigns and monitor it through its real time interface. 
Social Media Tools
 16. HootSuite

If you are someone having difficulty facilitating the twitter accounts of your respective businesses, then this app is made for you. HootSuite is a popular application for managing multiple Twitter accounts.  Through this tool, you are able to schedule your posts accordingly, facilitate your twitter lists and organize your followers. 
17. IFTTT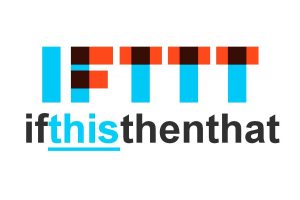 IFTT or If this then that is another amazing software application that enables you to carry out tasks in "If this then that" formulas. For example, you may set your Instagram account to upload a photo after posting a certain tweet. If you use this tool effectively, managing your social media accounts can go easy as a breeze. 
18. Buffer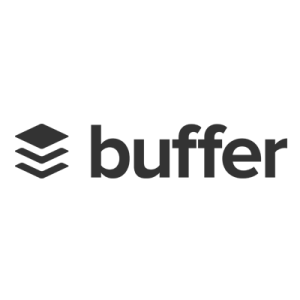 Buffer is another handy dandy tool for scheduling your posts on your Facebook, Twitter, Google+ and LinkedIn accounts. It also enables you to browse through the analytics data of your posts so you'll know how well they were perceived by the social media peeps. 
19. Sprout Social
Ever wondered how is it like to manage both of your Facebook and Twitter posts without shifting from one app to another? Then, try Sprout Social. This app does not only allow you to manage your posts, it also studies the corresponding analytics for your reference later.
20. Spredfast
Spredfast aids you analyze the figures behind your posts and uploads in Facebook, Twitter, Flickr and YouTube. The results of these analytics gathering are presented in graphs making it easier for you to assess how your audience are taking in your posts and uploads in your social media accounts. 
Blogging Tools
 21. Headline Analyzer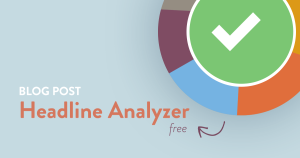 Want an amazing headline that will not only attract your target audience but will also show on the most popular search engines? Try using Headline Analyzer. This superb tool powered by CoSchedule is your friend when it comes to generating better headlines for your blog posts so you'll gain more traffic and engage more people to follow your blogs. 
22. Hemingway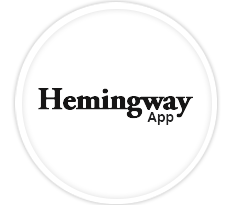 Hemingway app is your best virtual proofreader ever. It works by highlighting the words and sentences that you should edit or replace to produce better and engaging content for your posts. 
23. Flickr
An article or post alone is boring. Make them extra convincing by using appropriate and suitable pictures. You can try searching photos on Flickr. With the site's large database of legal photos, there is surely something out there for your articles and blogs. 
 24. Snag it
Snag it is another fabulous tool for capturing images and videos for your blogs. Simply capture what's on your screen. Then, add some flavour on it by using the app's editing effects.
25. Google webmaster Tools
Google webmaster is your nifty tool when it comes to facilitating the technicalities of your site. It aids you identify potential issues and problems so you could address them properly. It also provides you with some analytics regarding your site traffic and lets you modify the corresponding settings of your website.
Marketing Tools
 26. Prezy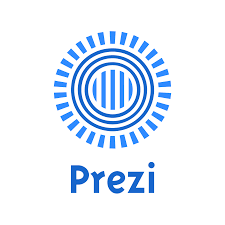 Present your products in a fabulous way through Prezy. This application is your creative alternative to PowerPoint presentations. All you have to do is to select the theme of your choice from the site, upload its content and Prezy will transform your presentation into elegant and professional looking slides.
 27. PowToon

PowToon is your best pal when creating animations for your products and services. This software is perfect for making tutorials, how-tos, or even simple presentations.
28. Ubersuggest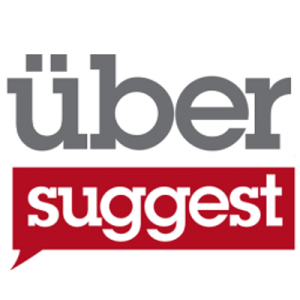 Make your marketing campaign more effective by adding the appropriate keywords. Uberssuggest is a keyword generator that helps you identify the keywords that you should use in your posts so the latter will rank high on search engines.
29. Buzzsumo
Buzzsumo is another web application that lets you find the most shared and well-read content regarding a certain subject or topic. This way, you will have an idea on what to write about the next time you create your marketing content.
30. PicMonkey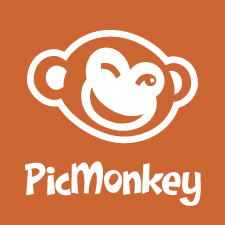 Not good in photoshop but still want to have great pictures? No worries! PickMonkey is your one-stop place for editing photos of your products and services.  Try their 30 day free trial period and see if this site works for you.