Bookkeeping & Accounting Services for Tradesman in Australia
Accounting and bookkeeping for Tradesman in Australia is always challenging. For one, a tradesman needs to keep track of all his transactions which of course will entail challenging paperwork. Second, a tradesman may find it difficult to monitor his outstanding payables and receivables which may severely affect his cash flow in the long run. Third, a tradesman may only have a little background with regards to tax filing and other requirements by the Australian Tax Office. The list of problems in terms of the financial reporting of a tradesman's job goes on but luckily, here at FreeMyCloud, we help you overcome those challenges and let you focus on your trade.
Free my Cloud Helps Tradesman manage their Accounting and Bookkeeping Issues
Increasing Client Satisfaction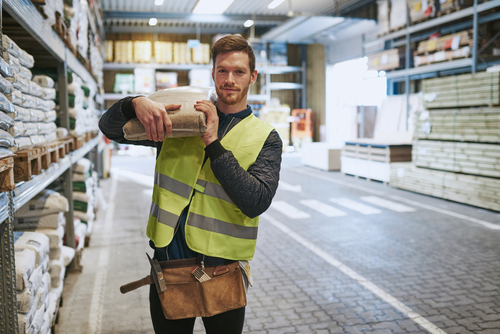 As a tradesman, the number of your job orders may depend on how popular you are in the field. Increase in happy customers is equal to increase in profit. FreeMyCloud helps you achieve this by offering a team of professionals that can work as your own accounting department. These people help record your transactions, track the progress of a job order and even provide you with the number of bolts and tools that are left in your inventory. This way, you will never run out of supplies and you are rest assured that everything is in place.
Maintaining Supplier Relationship
Clients are the lifeblood of any skilled worker. But, more than our clients, we should also take care of our suppliers and contractors. Quality supplies is equal to quality services and quality services is equal to larger client base. FreeMyCloud enables you to maintain harmonious relationship with your suppliers and contractors by ensuring that your payables are settled on time. We can also help you manage your payroll accounting especially if you work closely with several contractors.
Predicting the Future
They say that those who knows their past can predict the future. FreeMyCloud helps you foresee and prepare for the future by providing you financial statements that can summarize how well you are performing. Financial documents such as balance sheets and income statements are the final products of any accounting and bookkeeping engagement. They can go handy not just in providing you with a picture of your performance but also in complying with government regulations.
Serving all Tradesman in Australia
Melbourne, Sydney, Brisbane, Perth, Liverpool, Wollongong– you name it. Whether you are a tradesman on the far side of Australia, we can work with your accounting and bookkeeping issues. Our team is composed of highly capable, professional and trustworthy accountants who are trained with the International Financial Reporting Standards (IFRS). No need to worry as well with regards to the confidentiality of your financial data as we vow a non-disclosure agreement with our clients.
Talk to Us!
Schedule an appointment with us now and see how you can save a lot while being at par with other tradesmen in the industry. Our first meeting is usually done through a call where our team assesses the nature of your services, the flow and the whole process of how you do business with your clients. No need to stress out with the paper work. We have you covered.