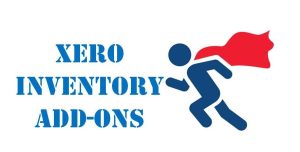 Your Xero software might be doing a wonderful job in accounting for your inventories. But, this alone might not suffice. Utilizing some inventory add-ons, for instance, can boost your software's power further. Let's take a look closely at the benefits of utilizing your handy dandy add-ons and see why they are hailed as your new super heroes when it comes to proper inventory control.
1. Inventory Control
Have you sold this product or not? How many of this inventory is left? These are just some basic questions that your Xero add-ons will help you answer. Tracking where your inventories go is the key to successful inventory management because it gives you an idea on how much should be your safety stock and estimate lead times. Tradegecko, for instance, has a feature that will prompt you each time your inventory is going near the safety stock level.
2. Increased Profit
With efficient inventory facilitation comes greater profits. Now, you will never lose a sale opportunity with your sufficient stocks in the warehouse. Plus, you also get to price your goods more accurately since all the expenses you have incurred in bringing your inventories to its current condition are all covered using the pricing mechanism features of your applications.
3. More Effficient Transactions
Your Xero add-ons can also assist you achieve more efficient operations with their multi-currency and multi-location features. Cin7 is one of the numerous add-ons that support major currencies. Dear Inventory, on the other hand, is another tool for tracking your inventories in multiple locations.
4. Payable and Receivable Updates
Your inventory add-ons do not only allow you to facilitate your stocks. They also enable you to manage your payables and receivables more easily. Your Unleashed app, for example, instantly updates Xero for your sale and purchase transactions. So, you are assured that your receivables and payables are properly recorded and that you will be receiving and paying the correct sum.
5. Reconciliation
Automated reconciliation is what majority of Xero inventory add-ons is all about. This mechanism saves not only your money but also your time. With real time processing all over, you will never need to handle a great deal of stress again when transferring details of your inventories from your books to your accounting software.
Inventories play a crucial role in a manufacturing or merchandising business because they can either make or break your sales. That's why, you also need to make sure that you are maximizing its full potential using your trusted inventory add-ons.