Hire an Outsourcing your Website SEO and Marketing
Working in or owning a small to medium sized business takes up alot of your valuable time. You have to do every little thing from thinking of what to sell, which client to meet, which meeting to go to, how to get more clients, maintaining your corporate website—and the list goes on, seemingly endless.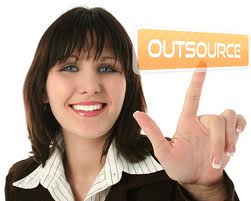 All you knew when you started was that you wanted to get into such a business, but apparently there are some parts of your job that you often think of leaving to the professionals. One of those things is outsourcing your website SEO and marketing.
Why Outsource?
If you prefer and can afford a few full-time in-house employees for your own marketing team, you can go for it. However, if you are just starting your business or if you cannot afford to pay for full-time employees just yet, outsourcing is your best bet. There are many different reasons why you will want to outsource some tasks for your business, which all comes down to two big ones: better time management and a cost-effective means to market your business. If you want to have these, then outsourcing your website SEO and marketing is an action plan you can take for your business to flourish.

Better Time Management
Leaving the website SEO and marketing to the professionals is a wise decision for entrepreneurs who do not know how to deal with keywords, semantics and other online marketing tactics. But more importantly, if you delegate some of your tasks to others, you can concentrate on the more crucial aspects of your business. You can research on market trends, improve on client relations, or attend seminars on how to improve your business. Outsourcing your website SEO and marketing is one way you can have more time for more important matters and other pressing issues at hand.
Cost-Effective
Rather than hiring full-time employees for your marketing, you can hire freelancers or service providers that specialize in online marketing on a project basis. Depending on what kind of strategy and how you want it done, you can talk about it with SEO marketing service providers. If you have absolutely no inkling as to how it goes, these professionals can offer packages on how much clicks you want to have or how soon you want to get to the first page of search engines. Outsourcing your website SEO and marketing is a way to advertise your business at a lower cost.
With your marketing outsourced, you get to concentrate on the core of your business. You can earn clients and customers while you work on other important matters.