Understanding the Benefits and Disadvantages of Outsourcing Offshore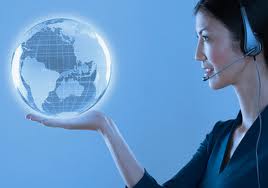 Outsourcing offshore has become one of the trends in businesses today. This process has become possible because of the worldwide use of the internet. Digital information can be easily delivered to a certain destination without a lot of fuss. Besides the benefits of outsourcing, it has several disadvantages too. It is good to learn all these in order to weigh the decision regarding business matters. Australian businesses should take note.
What is Outsourcing?
Outsourcing offshore refers to getting external services from other country rather than preferring the services of people where the product or the business originates. More often, the main reason why companies chose to outsource is to cut expenses. They can save a lot of money getting quality service from an outsourced country that has minimal compensation requirements.
What are the Benefits of Outsourcing?
It is a cost efficient way to start or to develop a business. Most countries that outsource get external service from other low wage countries. It also saves them from buying costly software and office space.
Companies can focus on their main business while outsourcing their other business needs. It means that they can get specialized services such as IT support from other countries if this is not their area of expertise.
Accessing the ideas and knowledge of other individual is effortless.
Quality of work can be accomplished because of wide experience and proficiency of specialized vendors.
Different time zones affect productivity. A continuous production due to nighttime and daytime disparity.
Clients can hire flexible outsourced staff who can work for a certain period of time depending on the need of the company.
Management of staff will never be a problem because the outsource employees have their own supervisor who takes care of the offshore business.
Potential product innovation because of the unlimited information from external suppliers.
Making partnership to an outsourcer can lessen the risk management.
Delivering reliable and fast output.
What are the Disadvantages of Outsourcing Offshore?
Because of the distance, management requires different methods. Indirect and infrequent inspections are often the result.
Sharing confidential matters to an outsourced associate creating a risk to security of the business.
Language barrier is also a common problem; it often becomes an issue to customers who have encountered an employee with different accent.
The service provided lacks quality.
Outsourcing offshore leads to job displacement on the country where the business comes from.
Employee layoffs and non-renewal of contracts is unavoidable.
Everything has its own advantage and drawback. It only depend on how a company manages and deals with an outsource partner. It is better to prepare the business first and know when it is ready to outsource offshore. After deliberating carefully about all the benefits and disadvantage of outsourcing, it is time to decide whether this business strategy is the right one for the company. Nevertheless, it will give idea to all the small business owners, individual proprietor or even a successful corporation about outsourcing.