Outsource Social Media – Facebook/Twitter/Linked In
Many small and medium business owners who do not have enough time for their businesses decide to outsource social media marketing from service providers. Social media is one of the best ways to advertise or market businesses and products. It has a viral effect that allows entrepreneurs and businesses to reach all the corners of the world in a matter of days at most. However, there are a few things you need to remember if you decide on leaving your social media in the hands of professionals. They may be experts, but in the end it is your business. Make sure to keep the following in mind.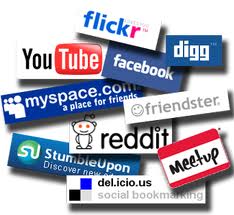 Get Listed
If you want to outsource social media marketing, you can ask your service provider to list your business name and services or products on online directories and social media platforms such as Linked In, Facebook, Twitter, Flickr, and other media. Your name, profile, bio, and other details are to be the same across all media sites used. This will allow your business to become visible to the general public. In the long run, being visible will earn you customers, clients, and even your very own fan base.
Impersonal Tweets and Messages
When you outsource social media matters, you can let your service provider send out tweets, messages, status updates and other impersonal information regarding your business. If you have a product launch, you can have your service provider send out information about it at strategic times for your clients and customers to be aware of your business updates and happenings. They can post pictures of latest products on Flickr, upload videos on YouTube, or give updates on Twitter and Facebook. Make sure to instruct them on what info to give and when.
Monitoring Outsourced Work
One of the critical things to look out for when you outsource social media is maintaining your image and reputation. Because you are outsourcing, it does not mean you will leave all the social media updates entirely on the hands of other people. It is your business, and you must direct people working for you. You need to regularly monitor your social media sites, and see that you do not end up spamming or bothering your clients and customers. Make sure your updates on Twitter and Facebook messages are relevant, informative and interesting.
Reach Out
If you decide to outsource social media, there are still some things you need to do yourself. The most important thing is for you to connect with your clients and customers. They are the ones who bring you profit, after all. If you reach out to them, you will earn their trust and gain more of them.