Outsourcing Debt Collection and Overdue Accounts – Solutions for Companies in Melbourne, Sydney, Brisbane and Perth.
Outsourcing debt collection may be the answer to your bad debts expense account. You may have it all figured out with your debt recovery strategy with your clients but are you really up for the job? Sending emails and letters, calling them and asking for payment is laborious and time-consuming. Why not leave the collection with someone or with people who knows how to do it best?
What If You Have Your Own Staff To Do The Collection?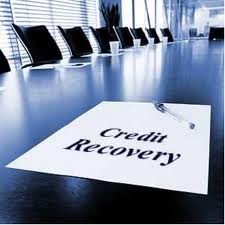 Collecting accounts receivables is not some easy task. If you are not into outsourcing overdue accounts and you are contemplating on keeping the work in-house, there are factors to consider. Mostly, it involves more expense and total effort on your part.

You need to set up a debt collection department. This is to be composed of at least 2 persons who must be well-trained in the art of debt recovery. (You need to pay for trainings and seminars on this.)
Your 2 employees: a runner to do the collections and a supervisor to head the department and do all the paper works. (Well, it is supposed to be a 3-man department, anyway. Someone to do the physical collection, someone to arrange the documents and someone to head the team. An outsourcing debt collection agency have delegated work this way to achieve the purpose of the contract.) Anyway, this means that you have to pay a daily fixed salary for 2-3 employees. If you plan to make 1 person do the job, it is possible. But then again, multi-tasking is not advisable for people who are not compensated very well. The person may get tired and may not be efficient in his or her work.
Are you willing to trust your employee/s given that concern? If you think that in the long run, outsourcing debt collection will be costly – think again. Having your own department is much more expensive.
The Great Thing About Having Your Own Staff Do The Work. As opposed to hiring a specialist to collect for you, if you have your own team to do the job, personal relationship with your clients is maintained. Your staff bears the company logo. They are acting on your behalf. This is the best part in having your own team. You can oversee them anytime you wish.
Aside from debt collection trainings and seminars, they also have to undergo customer relation etiquette tests to see if they are doing the "right thing" in communicating with your clients without jeopardizing the company. This is a risk in itself as well. Can your employees be pleasant even to the most annoying, debt-filled client?
Why You Must Choose: Oustourcing Debt Collection

It is less expensive. It is less of a hassle. It is practical. It is effective. It is safe. Even the Australian Tax Office – ATO resort to outsourcing debt collection, so why not do it? If you are a prudent entrepreneur who wants to best for his business, get a debt recovery agency to do the job. They are highly skilled in the art of debt collecting. They have the proper skill set to do the contract 100% on the dot. They can recover your bad debts for you. They are professionals who perform the service like doctors, engineers, lawyers and the likes. Those uncollectible accounts, if a specialist handles it, there is a big possibility of the account reverting back for the benefit of the company.
As a business owner, you need to focus on one thing: increasing sales. If you fill up your time with clients who do not pay up, that is your time spent away from the business – which is supposed to be time earning more money. Divert your attention back to running the business, forgetting bad debts and outsourcing debt collection. Find a reputable agency. Let them do the work that they are trained for so that you can go back to what you do best, worry-free.