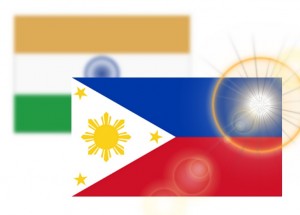 Telemarketing campaigns are one of the biggest challenges that many businesses face. High employee attrition rates, low return on investment, and the lack of suitable alternatives – these are just three of the biggest thorns that businesses have to deal with on a regular basis. Thus, a lot of gigantic multinationals and fledgling SME's decide to outsource their call center operations elsewhere.
India and the Philippines are the two most popular outsourcing destinations today, with India leading the pack due to an early head start. However, a vast number of businesses have started to take the Philippines more seriously. As a matter of fact, some predominantly Indian call centres have started to relocate to Philippine sites. So this begs the question: why?
1: Familiarity with Western Habits
Having been an American colony for half a century, many sociologists consider that Filipino culture displays heavy Western influence.  Western shows are regularly aired on TV and even local TV commercials usually feature English voice-overs. Shows like Grey's Anatomy, FOX's Glee, and Smallville, have hordes of die-hard fans. Moreover, foreign films – mainly Hollywood blockbusters – dominate the local box office. This shows that the local populace can relate to western idiosyncrasies – a key element in predicting buying signals during a call.
2: Extremely Competitive Costs
In Metro Manila, the wages are up to 70% less than Australia. . Using this figure as a benchmark, you can expect a sizeable reduction in wage-related costs. That is, you can hire similarly skilled talent at a reduced rate.
3: A More Neutral Accent
Filipinos are also known to be linguistic chameleons because they can easily mimic accents even with very minimal training. This characteristic is favoured by many foreign companies, as their customers and clients barely see the difference. This is an important tool in building rapport with customers – an essential facet of every telemarketing call.
4:  Western Grammar and Syntax
Filipinos learn their first English words at home. Moreover, schools use English as the medium of instruction from kindergarten to college. Even the local dialect – Tagalog – is fraught with English words. Thus, you can expect the average Filipino to be armed, at the least, with a near-native vocabulary. This holds true for both brick-and-mortar Philippine call centres and Filipino-powered independent online workforces that use cloud-based software.